Greenland...

with the sea filled with Icebergs!

The following were taken morning to night on Thursday 12 August 2004 either while crusing on Radisson Seven Seas Cruises Navigator or while flightseeing with Air Greenland. None of the photos or colorations have been altered - even though several look totally unreal!

Click here for more on the entire cruise




Sun rising at 5:45am as we sail into the inlet for the port of Qaqortoq.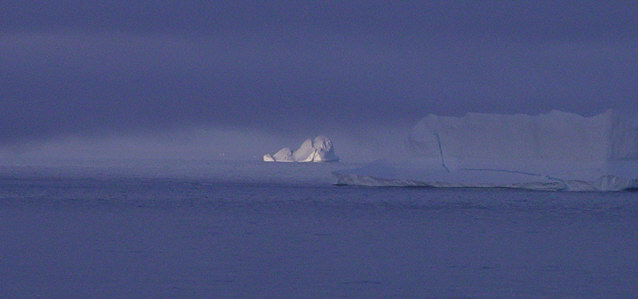 Fog rolled in as we sailed in. Here the sun just picks out an iceberg.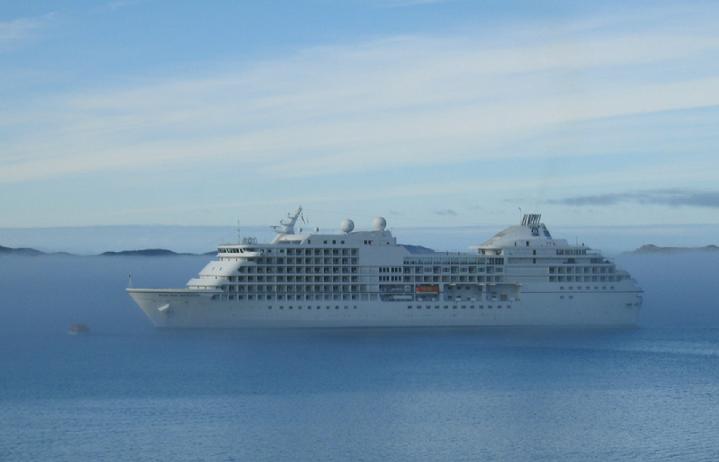 M/S Seven Seas Navigator at anchor in the harbor of Qaqortoq with a backdrop of fog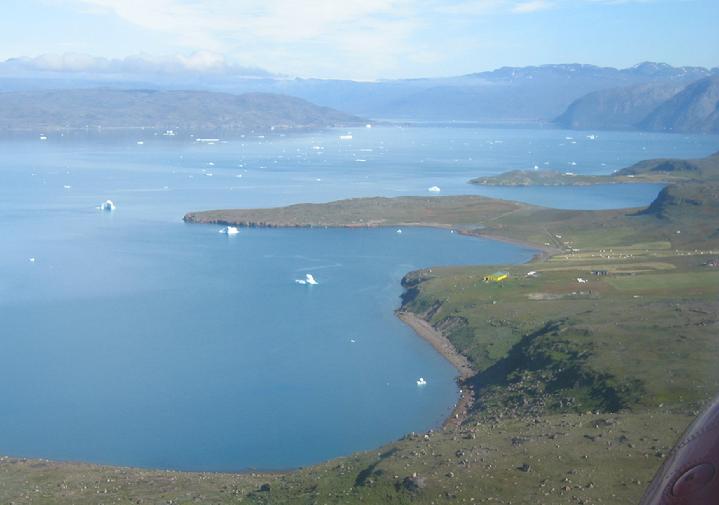 Icebergs dotting the fjord. It is estimated that there are 40,000+ medium to large icebergs that calve each year from the 100 iceberg producing glaciers of Greenland.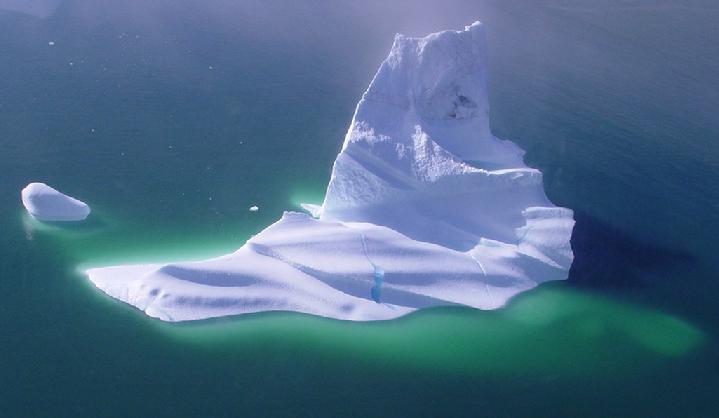 Typically only about 1/5 of the iceberg is above the water!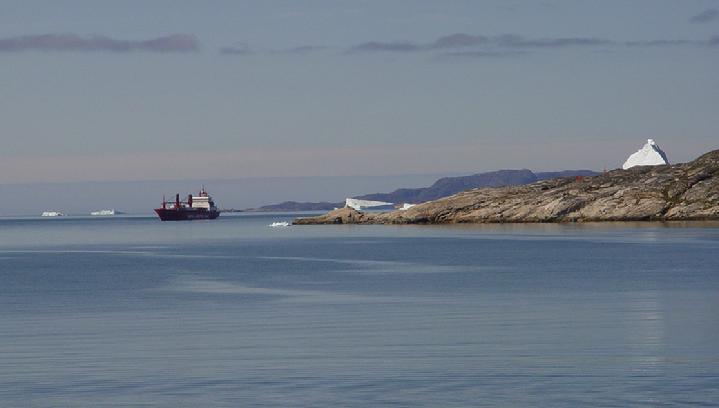 Cargo vessel arriving into the harbor. Lots of icebergs are in view including the looming tall one over the shore.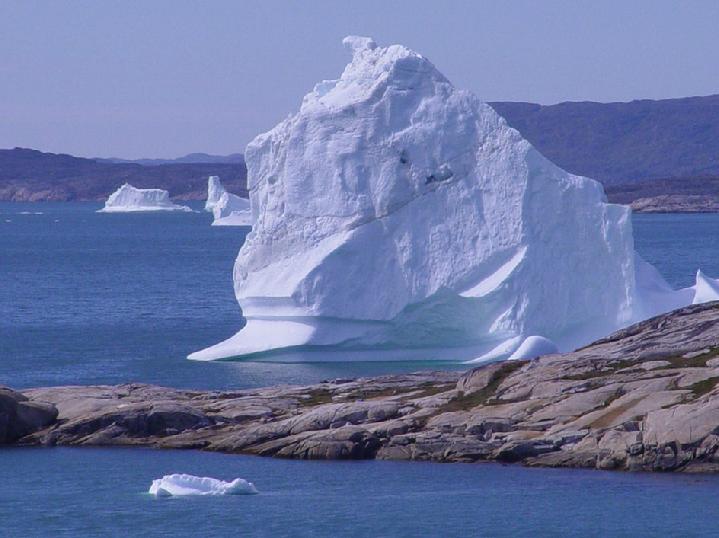 The wind blows them right up to the shore.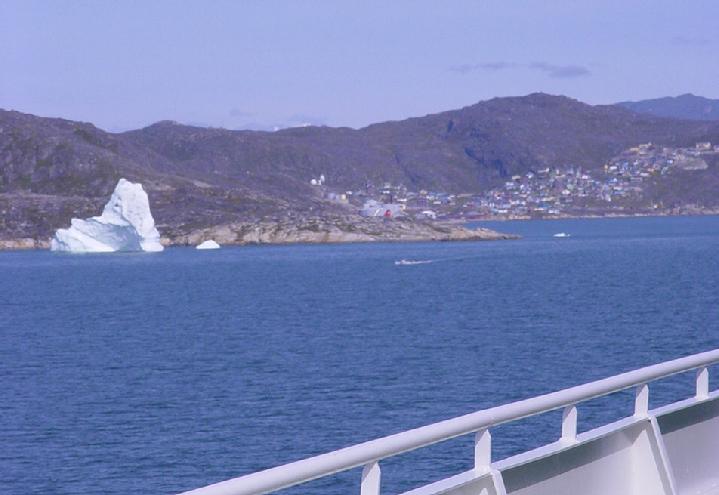 As we sail out of the harbor, one can see how close into port the icebergs can come - plus the relative height of it to the surroundings.